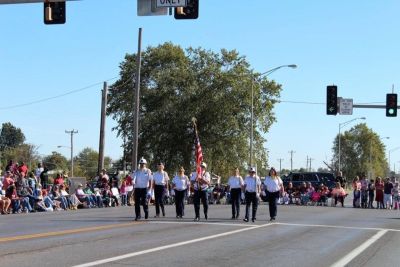 Date: SEPTEMBER 30TH 2023
Location: PINE ST AND MALONE ST
Time: 10 AM
Email: commander@sikestonamericanlegion.com
The 79th American Legion Post 114 Cotton Carnival Parade will take place on Saturday September 30th at 10am. The same rules will apply as years past. The only motorcycles that will be allowed in the parade will be our American Legion Riders and the Shriners. NO EXCEPTIONS!
With a heated 2024 election coming up we expect a lot of politicians in the parade. We will have the Republicans line up on Kathleen St. off of Pine St. and the Democrats on Matthews St.
The bands will congregate at the SHS main building and will be released in the order they arrive.
This is a great event; individuals, businesses and organization are encouraged to enter floats or entries. To be in the parade, you do not have to complete an entry form unless you are a judged float.   If you are not a judged float, just go to the designated street and line up.  If you are a judged float, you can fill the form out on the day of the parade when you line up.  use the link below to see the lineup map.  Youth Judged floats line up on Courtney St., Adult Judged floats line up on E. Gladys.  If your float is being judged be sure to display your Float Number on the right side (north) of the float.
Sikeston Jaycees will be helping with the lineup and completing the judging form.
Side by Sides are OK but no ATV's allowed.   
 Please be at the location and ready by 9:00am to ensure you have had time to fill the form out and get it back to the Parade Directors. Thank you for all of your cooperation and making our Parade the best in all of Missouri.
SEE THE PARADE LINE UP MAP BELOW