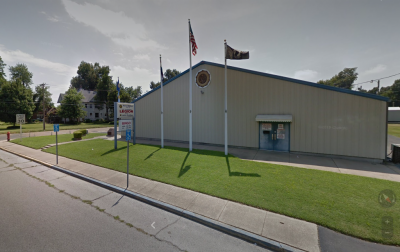 History of Henry Meldrun American Legion Post 114
Towards the end of World War I, Americans Serving in that conflict decided to form an organization so they could keep serving our nation once they left active military service. From this desire, an organization was formed in 1919 which was the American Legion. It is federally chartered by the United States Congress and they set the eligibility dates for membership in the Legion. Both active duty servicemen/women along with veterans are eligible for membership.
In 1920, Henry Meldrun Post #114 was chartered for the community of Sikeston. Meldrum was a native of Sikeston who was killed in active duty in Europe during World War I. For the past 89 years, our legion post has been very active in the Sikeston community and we play an important role each and every year in Sikeston.
During these years, we have made countless donations to many charities in the Sikeston community along with the Veteran's Home in Cape Girardeau and the State Veterans Cemetery in Bloomfield. Each year, we ensure that young men from Sikeston Senior High School are enabled to attend American Legion Boys State in Warrensburg – "A Week to Shape a Lifetime". We also provide funding each year for American Legion baseball that allows youths from our community to compete on the baseball diamond each summer in Southeast Missouri. Local charities and Organizations such as YMCA, Kenny Rodgers foundation, Mission Missouri, Sheltered Workshop, VFW, Marine Corps League, SEMO Shriners, and many others, have worked togeather to make our community a pillar in Southeast Missouri.
Towards the end of World War II, Veterans returning home from the war desired some type of homecoming and our post started the Annual Cotton Carnival and Parade which is held each fall in Sikeston. This has evolved as part of the culture of our community and the climax of this week-long event is the annual parade held on Saturday. Keeping history and tradition alive, we strive and pride ourselves with having one of the top parades in the state. The Sikeston American Legion famous fish sandwiches are also well known and only comes around during this time. Beauty pageants to Shriner Clowns make a great family event to help raise money to help our community.
Each year our post is active in participating in the annual Memorial Day and Veterans Day service to remind the citizens of Sikeston the service and sacrifice it takes to keep our community, state and nation strong and free. We also have taken an active role in helping with the creation and maintenance of the Veteran's Park located on East Malone Avenue. This park proudly displays a M-60 battle tank, an F-4 phantom jet, a naval anchor, 105 Howitzer and a Korean War vintage helicopter.
Any Veteran who has a desire to join our post may contact us at 573-471-9956.